KITESURF EQUIPMENT NEW OR USED ?
Considering buying kitesurf equipment new or used but you don´t know what is the best choice? Looking for a 1st kite or to replace one you have?
So whether you're a newcomer or a seasoned pro rider seeking a fresh addition to your quiver, this guide will explain all the things you must know to assure you have the best experience buying  your kites.
A Quest for the Perfect Gear
I´ve embarked on countless journeys in search of the perfect kites. From the exhilaration of unwrapping a  brand-new one to the treasure hunts of second hand kites and I experienced it all, the highs of discovering exceptional gear and the lows of regrettable choices.
What is the purpose of your next kite?
At KiteVoodoo, we understand that the choice between a new or second-hand kite involves more than just price considerations. It's about finding the perfect balance between quality, performance, and the unique character that each kite brings. So lets look in to detail at the different type of kites on the market to help you find the perfect fit.
Kite shapes & their purposes
Kitesurfing requires not just skill but an understanding of the dynamics of sails that harness the power of the wind. Each kite shape has purposeful design, influencing your ride.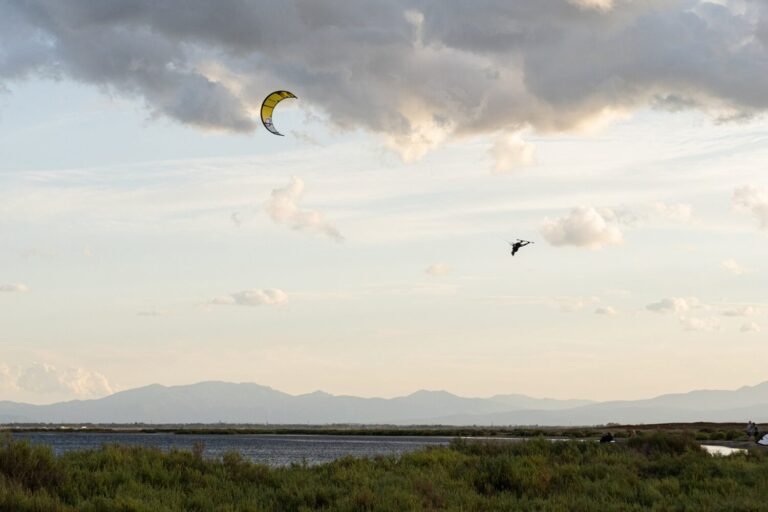 Big Air Kites
As the name suggests, big air kitesurf sails are engineered for one thing—Boosting heights. These sails prioritize power and lift, propelling riders into massive jumps and providing extended hang time. Big air kites deliver an unmatched flight experience
Wave Kites
Wave kitesurf sails are the maestros of maneuverability. Tailored for riders conquering the waves, these sails boast a drift-focused design, are super fast and there rotation point is very central for small fast loops. Their ability to maintain stability while riding the dynamic waters makes them essential for kitesurfers who find their joy in the art of wave riding.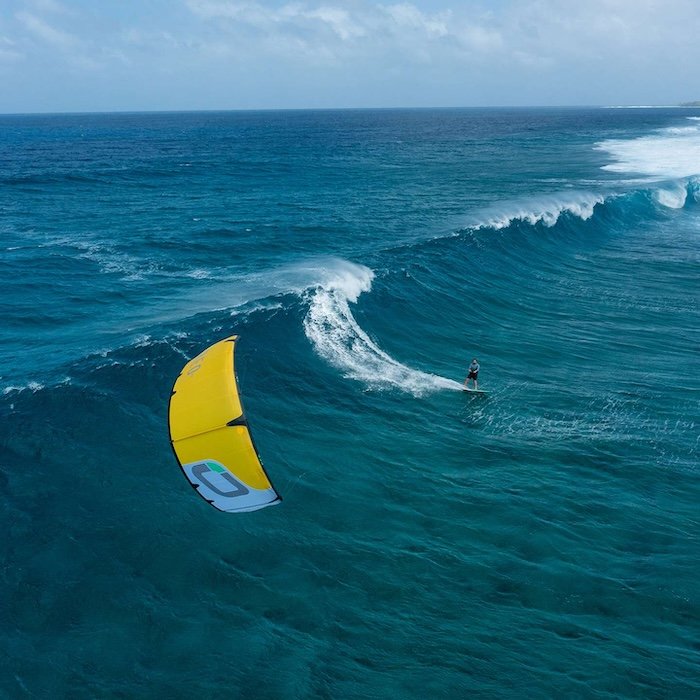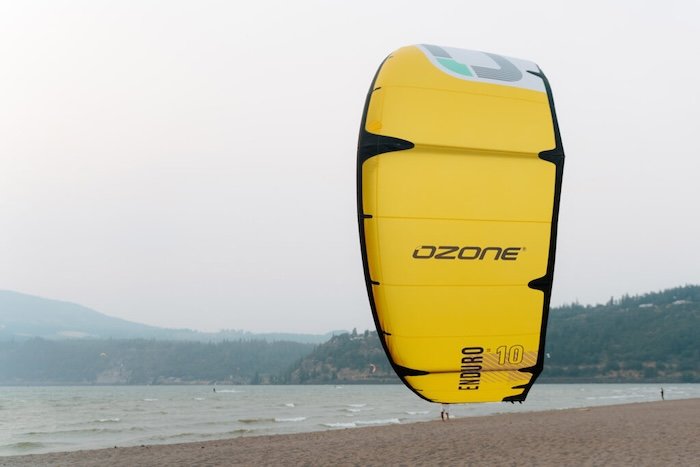 All round kites

Much like a Swiss Army knife of the kite world, the all-rounder kite is designed to excel in various conditions, making it the go-to choice for riders seeking adaptability and performance across the spectrum.
Built with a combination of stability, responsiveness, and power, the all-rounder kite is crafted to handle everything from calm waters to challenging waves. Its hybrid design strikes a balance between user-friendly features for beginners and performance capabilities that appeal to more advanced riders. Whether you're exploring new tricks, cruising through waves, or simply enjoying a leisurely ride, the all-rounder kite is your reliable companion.
Beginner Kites
Built with simplicity in mind, beginner kites feature user-friendly designs that facilitate a smooth learning curve. Their forgiving nature allows novices to grasp fundamental skills, from basic kite control to initiating those initial exhilarating rides on the water. With emphasis on safety features and ease of relaunch, these kites provide a secure platform for beginners to build confidence and progress steadily.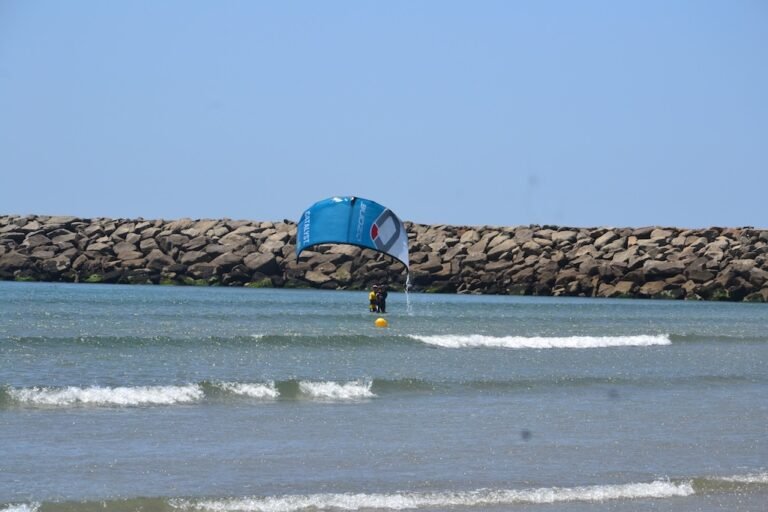 Second hand kites are a great option especially if your looking to save money. Take your time, find the youngest and less used kite out there to do the best deal! Here are all the things to check and know before buy a second hand kite.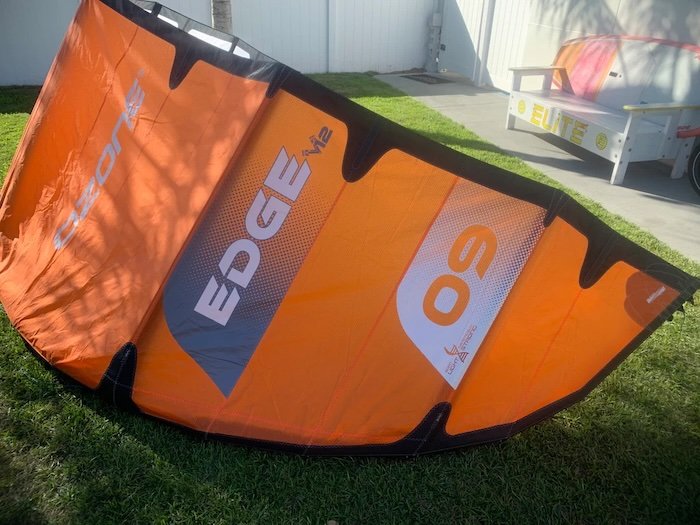 check lines and connection points
What to consider before buying a second hand kite:
When considering the purchase of a second-hand kite, it's important to know a few more things:
Brand reputation:

How was the gear used and by who:

Who is the seller:

Can it be sold again: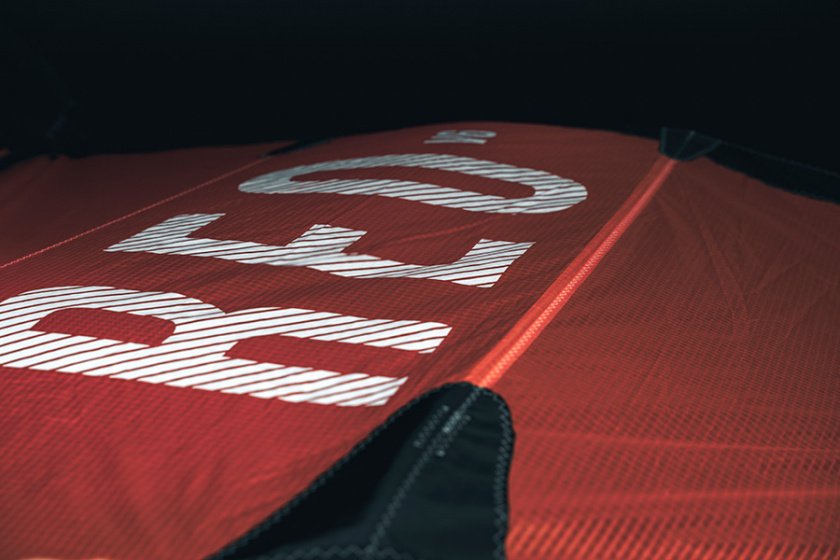 check bladder & struts for repairs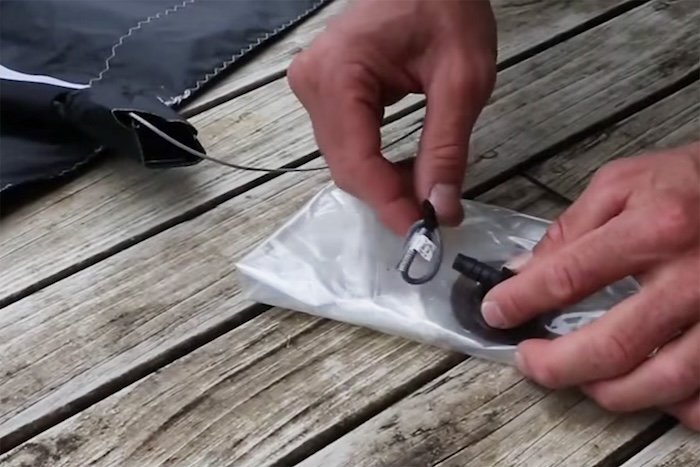 What to check before buying a second hand kite:
It's crucial to thoroughly assess its condition to ensure you're getting a reliable and safe piece of equipment. 
Here's a checklist of important things to check before buying a second-hand kite:
Overall Condition:

Inspect the kite for any visible signs of wear, tears, or damage on both the canopy and leading edge.

Bladders:

Check the integrity of the bladder by inflating it and ensuring there are no leaks or visible damage.
Look for any repairs on the bladders and make sure they are well-done and airtight.

Lines and Bridles:

Examine the lines and bridles for wear, knots, or fraying.
Ensure that all lines are of equal length and undamaged.
Check the pulley systems for smooth operation.

Bar and Lines:

Inspect the control bar for any signs of wear, including grip condition and depower lines.
Check the safety release system to ensure it functions correctly.

Kite Bag:

Ensure the kite comes with a suitable, undamaged bag for storage and transportation.

Check for Previous Repairs:

Inquire about any previous repairs and inspect them to ensure they were professionally done.
Be cautious if there are multiple repairs, especially in critical areas.

Year and Model:

Determine the year and model of the kite to assess its technology and features compared to newer models.

Inflation and Deflation:

Inflate the kite to check for air retention and proper inflation.
Check the deflation process to ensure it is smooth and without any issues.

Check the Bridle Attachment Points:

Inspect the bridle attachment points on the leading edge for any signs of stress or damage.

Test Fly (if possible):

If feasible, test fly the kite in appropriate wind conditions to assess its performance and feel.

Ask for Maintenance Records:

If available, inquire about the maintenance history of the kite, including any regular inspections or repairs.

Research the Brand and Model:

Conduct research on the brand and specific model of the kite to understand its reputation and any common issues.
Remember, buying a second-hand kite can be a great way to save money, but thorough inspection is key to ensuring you get a kite that meets your safety and performance standards. If in doubt about any aspect, seek advice from experienced kiteboarders or professionals in the field.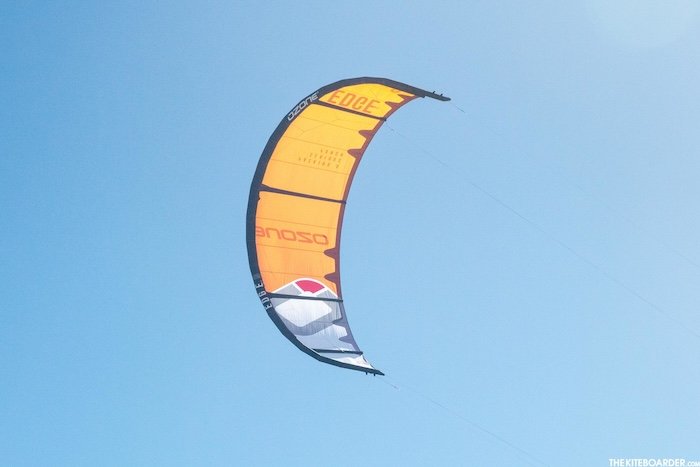 We understand that choosing a new kite involves more than just picking one off the shelf,it's about finding the perfect winged companion that aligns with your style, skill level, and the goals you aspire to reach.
From cutting-edge technologies to the latest design innovations, our guide is crafted to empower you with the knowledge needed to make an informed decision. Check out my personal favorite kite in this video.
Which kite brand should i buy ?
There are several good kite brands on the market these days. Before buying gear, gather as much information as you can find on the potential kite brands you are ready to spend your money on. Look at there reputation, there innovations, their environmental production impact, their rankings in competitions,  pro riders kites and of course the PRICE tag!…
Kite Brands presentation:
1. Ozone Kites

Ozone is one of the world's leading manufacturers of Kites and Paragliders, created around a dedicated team of passionate riders and pilots that share the same outstanding passion for nature, exciting sports and progress. They are in constant research for innovations and performance and their production method is the most respectful for the environment with the production starting when order is placed. 
Other brands over-production increases devaluation of the second hand market due to their massive sales.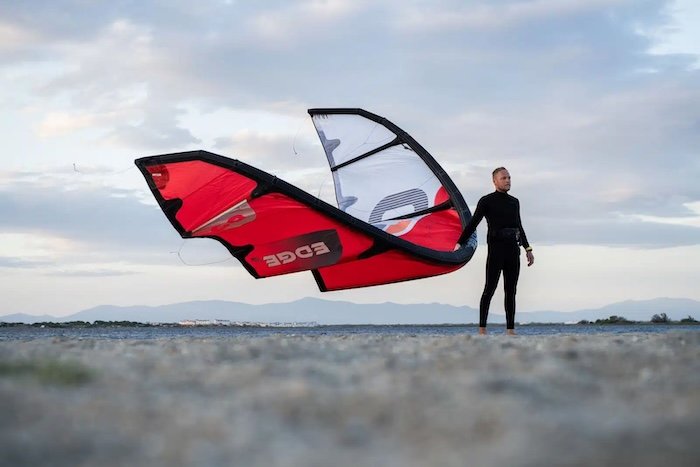 3. Slingshot
For more than two decades, Slingshot Sports has been leading the charge in design and development of the world's finest watersports essentials for Kite, Wake, Wing, Foil, Windsurf, and SUP. They thrive on sharing there products with the global crew of wind/water addicts and keeping the spirit of positivity and progression alive on the water.
5. F one

Since 1994, Fone work very hard, not only to produce the most advanced technical products but also to create the most enjoyable gear that will allow all riders feel the thrill of riding.
The ocean is our playground, equipment is our passion, fun is our goal!
Over the past years i´ve been lucky to own, use and try many different kites, testing their durability, resistance, performance and getting many riders feed back.
 All kites are fragile, what ever brand, so take care of them if you want them to last longer! They prefer to be in the air rather than in the water, they hate U.V so better not leave them sitting on the beach when not using them, and cleaning them is not always good… 
That said, for me it comes down to these 3 important aspect: 1. performance, 2. price, 3. environmental impact. Those are the main reasons why I buy Ozone kites for my business but also for myself!