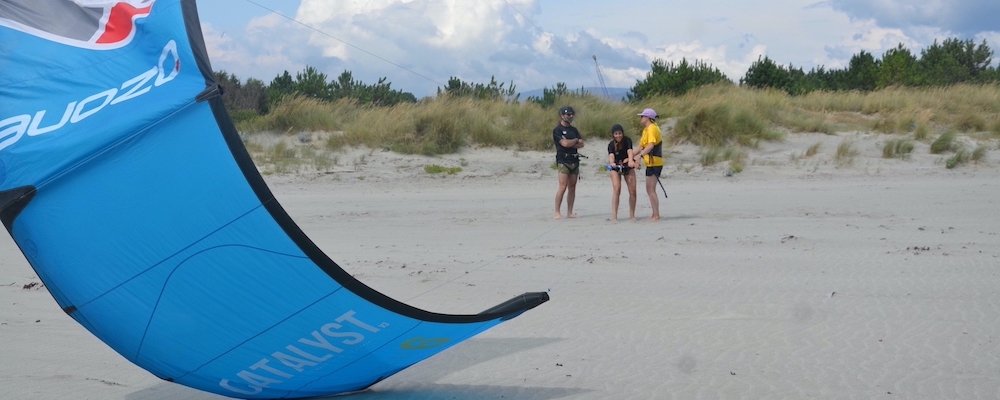 KITESURFING LESSONS
YOUR ADVENTURE STARTS HERE
Welcome to Kite Voodoo school, your ultimate destination for kitesurfing and wing foiling lessons in Portugal.
If you're taking your first steps on the board as a beginner or an experienced rider aiming to fine-tune your skills, we've got you covered. Whether it's kiteboarding, wing foiling, strapless riding, or foil boarding, our lessons are customized to meet your specific needs.
Join us and dive into the thrilling world of kitesurfing!
KITE VOODOO YOUR KITESURFING SCHOOL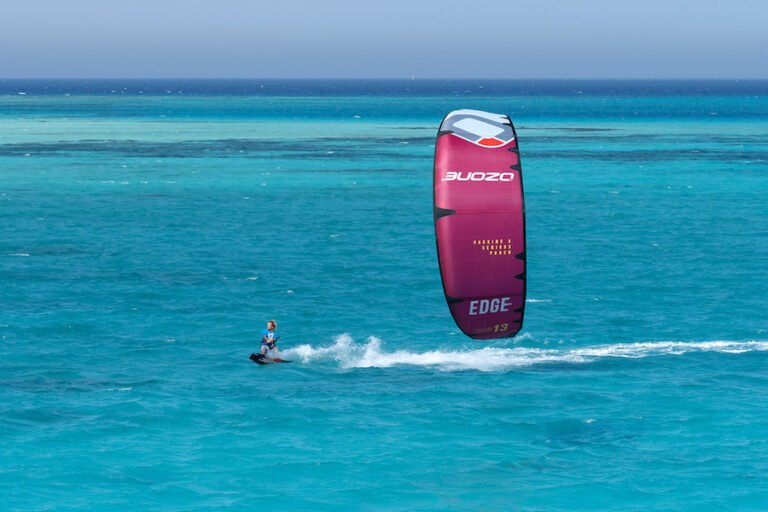 KITESURFING & WING LESSONS PRICES:
Private kitesurfing lessons
2H – 120€
4H – Beginners Fundamentals – 230€
6H – Intermediate Course – 340€
12H – Intependant Course 670€
extra hour – 55€
Semi-private Kitesurfing lessons
2 students / 1 kite –  price/pers
2H – 75€
4H – 130€
6H – 190€
12H – 370€
extra hour – 50€
2H – 120€
4H – Beginners Fundamentals – 230€
6H – Intermediate Course – 340€
12H – Intependant Course 670€
extra hour – 55€
Semi-private wing lessons
2 students / 1 kite –  price/pers
2H – 75€
4H – 130€
6H – 190€
12H – 370€
extra hour – 50€
LEARN WITH THE BEST: FOR BEGINNERS TO PRO RIDERS
What is the Best time of the year for Kitesurfing lessons in Portugal?
The best months to learn kitesurfing in Portugal are April, May, June, July, August, September, October.
How many kitesurfing lessons does it take to learn kite?
Depending on the person, you will need 6h+ to stand up on the board and ride both sides and approximately 12h to be riding independently and safely!
What do I need to Bring for my Kitesurfing Lessons ?
Everything is included in your lesson, we will provide you with all the personal equipment, Wetsuit, Vest, Helmet,…. 
You just need a swimming suit to wear under the wet suit and Sun protector.
The First lesson as a complete beginner will took place on the beach, you will need confortable clothing, sun protection and sun glasses.
Get ready to master every aspect of kite handling and flying, including the crucial safety procedures. We're talking about taking you from ground zero to hero status, turning you into an independent rider who can conquer the waves and even soar through the skies with jumps and tricks.
Keep in mind that the following learning hours are just examples, as every student's journey is unique and may progress at their own pace. So, whether you breeze through it or take a bit more time, we'll be there to guide you every step of the way.
Beginners - Kite Fundamentals (~4h)
Intermediate kitesurfing course (~6h)
Independent kitesurfing course (~12h)
Progression Advanced Kiters Course (12H+)
THE WINGFOILING REVOLUTION: LEARN, FLY & THRIVE
Be a part of the wingfoil revolution and discover the art of gliding over the water, harnessing the power of even the gentlest breezes.!
In a typical wing foiling lesson, your fully qualified instructor will not only cover all the fundamentals for beginners but also provide invaluable advanced tips, along with a maximum of advice and feedback. Our aim is to supercharge your learning process, helping you progress as swiftly as possible!
1H – 60€
2H – 120€
4H – 230€
In our kite foil lessons, our fully qualified instructors will walk you through all the fundamentals, offering crucial advanced tips and an abundance of advice to help you reach your goals. With walkie-talkies in play, we ensure efficient feedback during the lesson, so your progress accelerates and your new skills flourish. Our fantastic team is dedicated to ensuring your comfort, confidence, and safety while you embrace this thrilling sport. We've got your back every step of the way!
 To discover our rentals for after your lessons…Click here…
KITESURFING AND WING: ONLY A FEW STEPS FROM PORTO
A quick under-an-hour drive from Porto, you'll find the gem that is Cabedelo Beach in Viana do Castelo. This spot is a kitesurfing haven, especially for beginners, thanks to its flat water zone that extends into spacious shallow waters during high tide.
But that's not all! Venture further downwind, and you'll discover a fun and safe wave area for some added excitement.
Here's the best part: kiteboarding here is nothing short of thrilling, and you won't encounter significant challenges, dangers, strong shore breaks, or offshore winds. With side-to-side-on wind direction, safety is a priority.
With perfect local conditions, learning and practicing kitesurfing, winging, or foiling here is a year-round affair. So, what are you waiting for? Come learn with at kite Voodoo located in Viana do Castelo!
Our team of dedicated professionals is driven by an unbridled passion for kitesurfing, and they're excited to be your guides on this incredible learning journey. They'll share their wealth of expertise and knowledge, taking you from ground zero to hero status! Our team's enthusiasm for this thrilling watersport is contagious.
We're particularly proud of our experienced instructors, all of whom hold certifications from the International Kiteboarding Organization (I.K.O) and the Portuguese Sailing Organization (F.P.Vela). You're in good hands with us, and we can't wait to introduce you to the world of kitesurfing!
Our team of certified instructors is not only dedicated and patient but also fluent in multiple languages, including English, French, Portuguese, Spanish, German, Swedish, and Polish. This diverse language skill set ensures effective communication to cater to your needs seamlessly.
In addition, our instructors are equipped with walkie-talkies, facilitating efficient and real-time communication. This means you get instant feedback and guidance during your lessons, enhancing safety and ensuring that your learning experience is as smooth as possible. We're committed to providing you with the best possible kitesurfing adventure!
Safety is paramount in our teaching approach. With several years of experience under our belt, our school and qualified instructors have fine-tuned their teaching methods to ensure you become a confident and independent kitesurfer, ready to conquer any spot you desire!
Our top priority is delivering an exceptional learning experience to our students. So, rest assured, you're in safe hands, and we're dedicated to helping you achieve your kitesurfing goals while keeping your safety and enjoyment at the forefront.
 Find the best food for after your kitesurfing lessons…Click here…
 You contact us with the contact form, or by email or by phone
We send you a confirmation email within 48H (check your spam box)
You will be contacted the day before your venue after 20h (time of the last forecast update) to check with you the program and the exact time of the lessons depending on wind conditions and your availability.
In July and August to finalize your booking, you need to pay a 25% deposit (you can do it by bank transfer to the bank details we will send you by email)
If deposit is needed, we contact you back once the deposit is effective to confirm your booking
Join us today and experience the wind and freedom of kitesurfing like never before. 
Your kitesurfing adventure begins here at Kite Voodoo!