PREMIUM KITESURFING EQUIPMENT RENTALS
You're without your own gear or you just prefer to travel light, no worries… KiteVoodoo has your back with the best kitesurfing rentals service!
Kite Voodoo´s mission is to provide you with the most performant equipment. For that reason our Kitesurfing & Wing rentals inventory boasts a wide selection of high-performance gear that'll elevate your riding experience! 
So if you're into either big-air jumps, freestyle tricks, waves, foiling, or cruising we've got you covered. Just go ahead, rent your watersport equipment with us, no stress, no hassel, and get ready for an unforgettable ride!
What is the price to rent equipment ?
KITESURFING RENTAL PRICES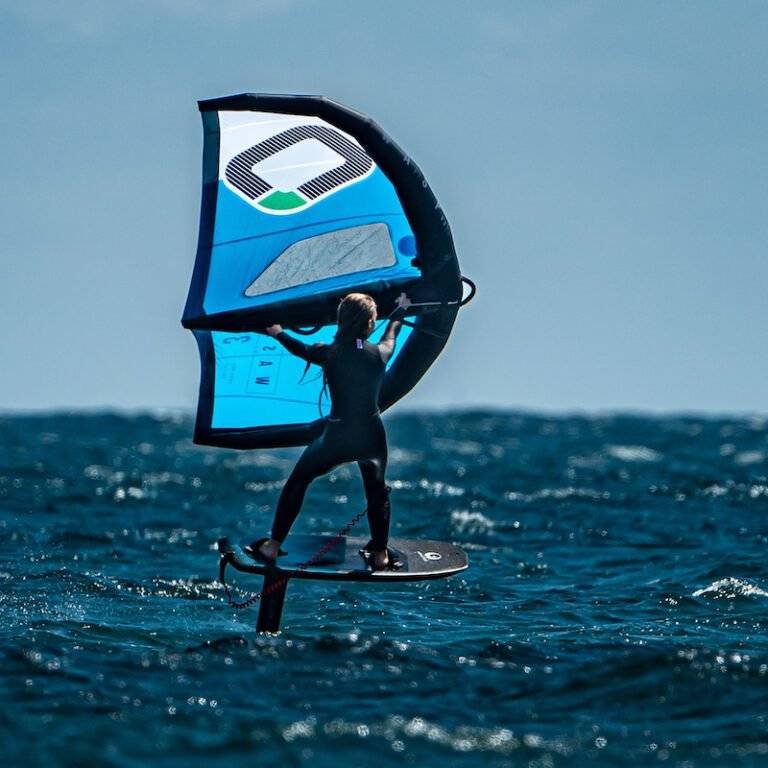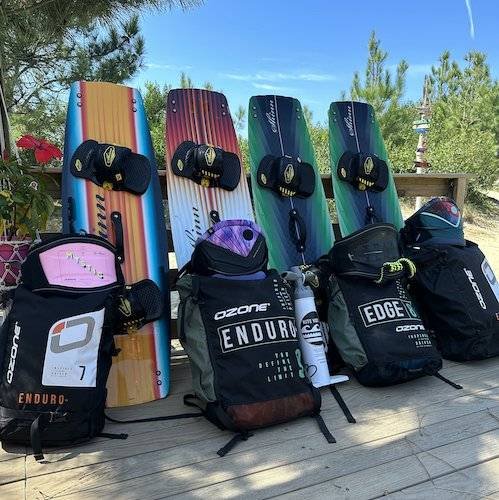 Why rent Your Gear from us ?
We're not just a rental service; we're your partners in the water sports adventure. Our experienced team is filled with passion for these activities and is dedicated to assisting you every step of the way. We're here to provide safety tips, guidance, and personalized recommendations to ensure that your time with us is truly unforgettable.
Therefore our rental packages include a diverse array of kites, surfboards, harnesses, helmets, and more, catering to all skill levels, from beginners to seasoned riders. We offer competitive pricing to ensure that your kitesurfing or wing foiling adventure is accessible to everyone.
Our spot is located on a large sandy beach with loads of space for setting up. With on one side, a spacious flat water zone, while on the other, an exciting wave zone!
In Viana do Castelo, being a strong swimmer is a must as it's open water ocean. During your time with us, rest assured that our team and the coast guards on the beach, keep an eye on everyone's safety. While there are no specific restrictions on this spot, we simply advise avoiding the designated swimming zones for a hassle-free experience!
What is The recommended time length for renting equipment ?
Your not sure how long to rent your gear for the ideal riding experience ? 
The most commonly booked package is the 2-hour full set(everything is included except sunscreen and sun glasses). This duration tends to be just right for most riders to fully enjoy their time on the water.
At Kite Voodoo we want to make it easy for you to book and pay for your experience, so we offer several convenient payment methods. You can pay by card directly at the school, or if you prefer to pre-book, you can make payment via bank transfer. And of course, good old cash is always an option. Your choice, your convenience!
Kite Voodoo's Premium Kitesurfing Equipment Rental Service.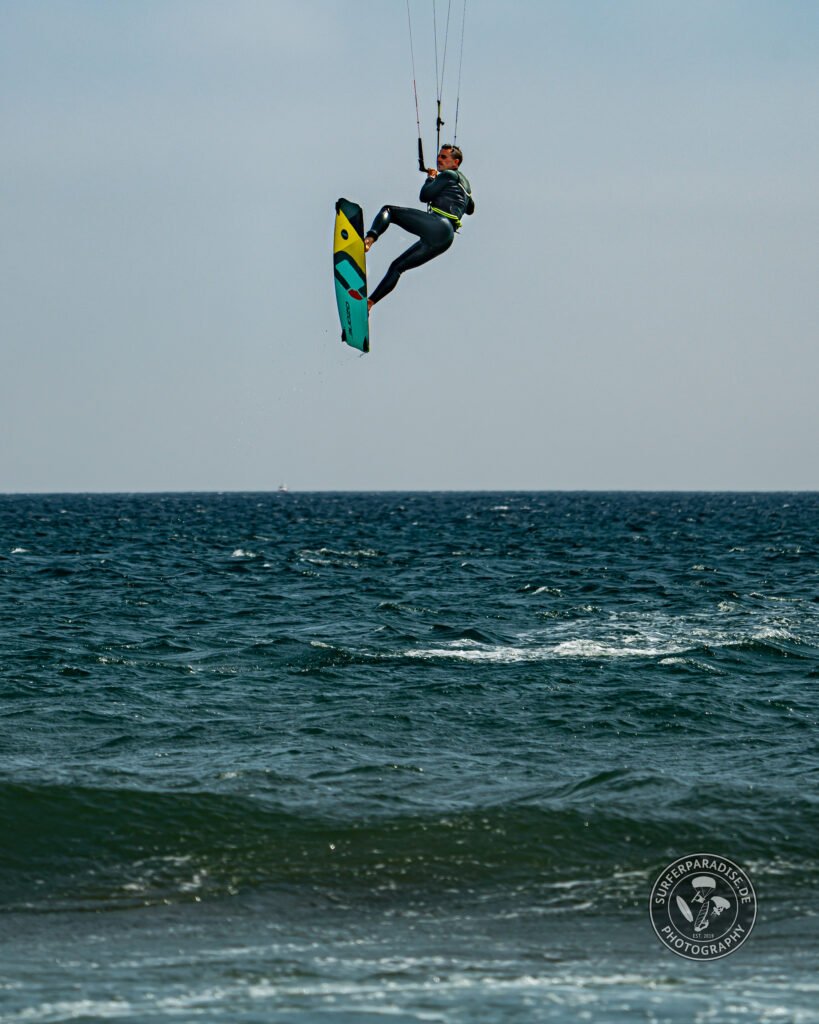 At our Watersport center, we get the importance of having the right gear for an unforgettable experience, especially when you're without your own.
Therefor we have an extensive selection of high-quality gear, ready for you, thats been carefully chosen to cater to riders of all skill levels. This guarantees that you'll have the perfect equipment, no matter the wind conditions, so you can live unforgettable moments and have a blast!
Kite Voodoo is ready to meet every rider's expectation with dream equipment : kites, wings, full carbon foils, strapless boards, wetsuits, impact vests, helmets, and more…from Ozone Kite, Mystic, Shinn.
To learn more about our partners click here.