At Kite Voodoo, we're all about making your kitesurfing holiday as convenient and accessible as possible with the best kitesurfing storage service available.
Therefor we're thrilled to provide our guests with a storage & cleaning station located directly on the beach, so your gear is easily accessible for whenever you're ready to ride!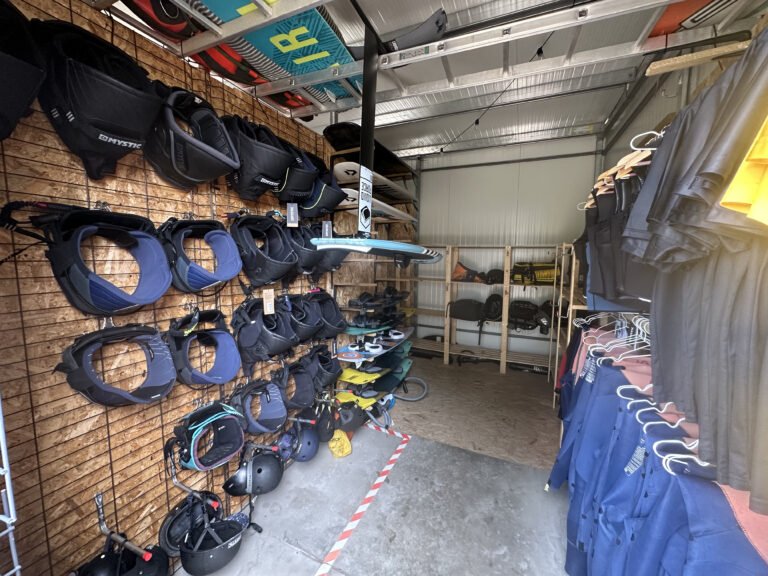 1 person full equipment = max
3 kites / 2 boards / 1 wetsuit / 1 helmet / 1 impact / 1 harness
We provide you with  personal shelfs where you can store all your equipment. Up to 3 kites and 2 board. We also have some extra space for hydrofoil boards.
Our storage fee also includes access to the cleaning station, drying areas, chill zones, outside shower, picnic area.
You can access your stored equipement everyday from the 1st of April to the 31 of October from 10h00 to 19h00 every day.
Check out the lowcost companies and find the best deals to fly to Porto, then we are located only 45min from the airport! …click here…