At Kite voodoo we have a storage service for all your kitesurfing equipment right on the beach, so no need to carry around your gear everyday!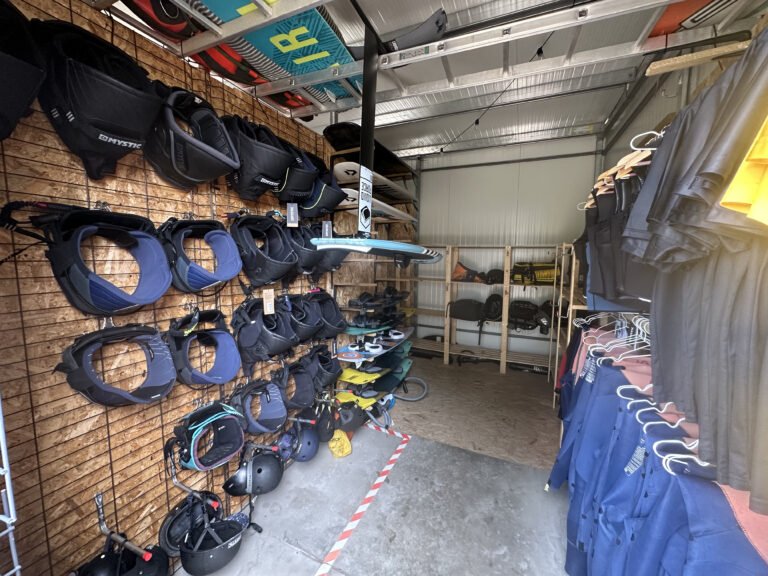 1 person full equipment
3 kites / 2 boards / 1 wetsuit / 1 helmet / 1 impact / 1 harness
We provide you with a personal shelf where you can store up to 2 / 3 kites and 2 board. We also have some space for hydrofoil boards.
Our storage also includes use of the facilities / kite areas (water, hanger, changing room,…)
You can access your stored equipement everyday from the begining of April to the end of October from 10h00 to 19h00.